An Expose on the Dealer's Invoice and its Associated Benefits
Car dealers normally buy their vehicles directly from the manufacturer. Upon ordering a car, they get an invoice from the manufacturer. This business document is known as the dealer invoice. Within it is the price of the car and terms of payment. This price is sometimes referred to as the dealer cost.
Free Dealer Invoice Template
Free Download and customize it according to the sample text below
---
What is Dealer Invoice Price
If you are wondering, "what is dealer invoice?" The dealer invoice is a document that contains the price which a car dealer pays the manufacturer for a specific vehicle that they have bought. This price is also referred to as a dealer cost and it varies from one model to the other. An interesting element is that the dealer invoice price is almost always higher than the amount which the car dealer eventually pays the manufacturer.
---
Why Doesn't a Dealer Pay Invoice
There are many reasons why a car dealer does not pay the exact amount which is indicated in the dealer invoice price by vin. They are:
• Dealer Rebates
On some specific car models, there exist dealer rebates. Also known as manufacturer to dealer cash back programs, they are financial arrangements that are designed as incentives to car dealers by offering them a chance to make more profit. Whenever a dealer sells a particular car, they get some cash back on the sale in addition to the profit that they make. This form of incentive is normally implemented on models that are slow selling so as to increase sales.
• Holdbacks
Car manufacturers normally pay a specific amount of money as a bonus for every car that is sold by a specific dealership. This bonus is known as a holdback. It can reduce the dealer's cost of operation by between 2 and 3 percent. Thanks to this amount, the dealer is able to pay less for a car model than is indicated in the dealer's invoice provided by the manufacturer.
• Sales Incentives and Bonuses
Towards the end of the month, quarter or the year, car manufacturers normally provide dealers with bonuses and sales incentives. They set specific sales goals and the dealers who hit these targets are able to earn extra money through sales incentives and bonuses. These benefits are structured such that they are able to keep more of the money on every car after making a sale. In this way, the dealer pays less than is indicated in the dealer's invoice price.
---
How to Create a Dealer's Invoice Easier with FreshBooks
What is FreshBooks
The FreshBooks software can assist you to create professional business documents such as invoices. This digital tool is versatile and also enables you to automate business processes. By doing so, FreshBooks can increase the operational efficiency of your enterprise. This software can automate processes such as reporting accounting, creating invoices, job scheduling, organization of expenses and also company reviews. This takes these activities off your hands. As a result, you can transfer your time and energy to other activities such as advertisement, expansion and investor interaction. This business software has an interface that is very easy to use. Thanks to its intuitive dashboard, your staff can learn how to use it in a short period of time. FreshBooks is also constructed on Cloud infrastructure. As a result, you can easily access the dashboard and your business information from anywhere in the world. Here is more on how to find dealer invoice price and the features of this software.
Try Freshbooks for Free >>>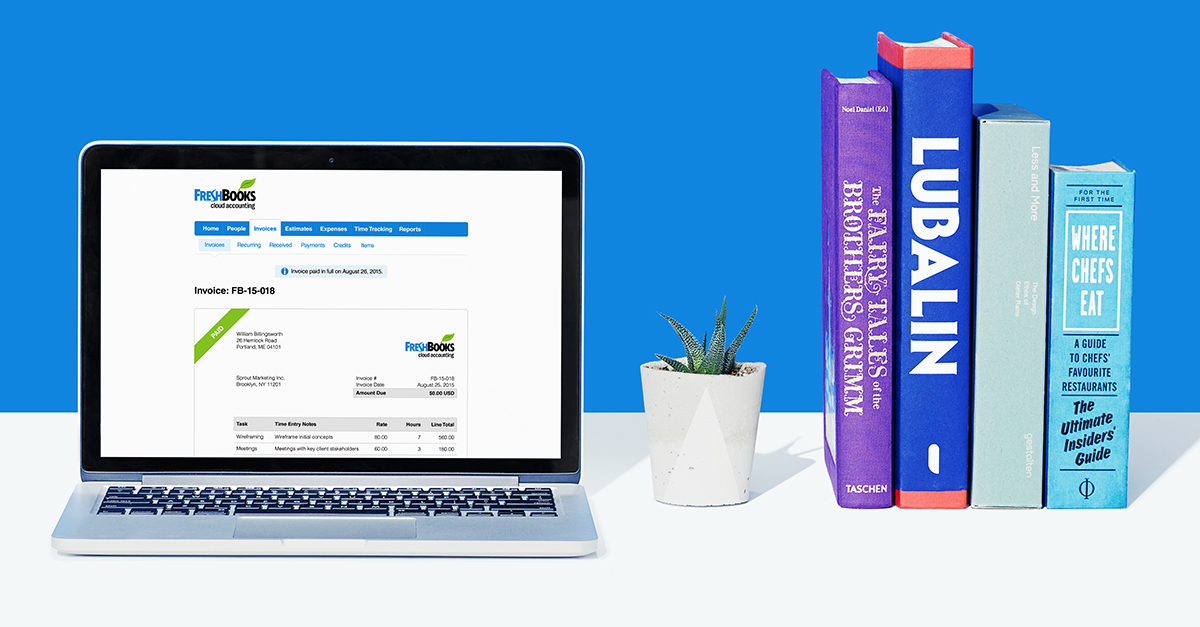 How to Create an Invoice with FreshBooks
The FreshBooks software makes it very easy for you to create an invoice. As a matter of fact, it provides you with 2 main methods of accomplishing this.
1. The Dashboard
You can create an invoice directly through the Dashboard. In this section, simply scan the panel until you find a button labeled "Create New". Once you do, proceed to select the option labeled "Invoice". This will immediately activate a new window labeled "New Invoice" within which you can find a customizable invoice template.
2. From the "Invoices" Panel
Creating a new invoice is also possible directly from the Invoice Panel. In this part of the software, you can tap on a button labeled "New Invoice". This will bring up a new template that you can customize to enter the details of your transaction.
---
More about the Invoice Customization Process
While customizing the FreshBooks template, you can determine if the invoice will accept payments that are made using credit cards. You will also get the opportunity to determine the appearance of the invoice. By manipulating a number of options, you can set the heading colors and font of the invoice. Furthermore, you can set the document to be recurring or not. Last but not least, the FreshBooks customization process allows you to enter the specific details of your invoice. Within specific sections, you can enter details such as the Vendor's name, Client's name, Products or services that were rendered, the Total Cost as well as Due Date of the invoice.
If you get halfway through customization and would like to take a break, you can Save your progress. The software will store your document in PDF format ready for further editing. If you have completed the editing process, you can Send it directly to your client. FreshBooks delivers the document through email.
Modern businesses leverage Information Technology (IT) to make their operations more fluid and rewarding. You can implement FreshBooks in your business for the same purpose. It is an investment with guaranteed, long term results!
Free Download or Buy PDFelement right now!
Free Download or Buy PDFelement right now!
Buy PDFelement right now!
Buy PDFelement right now!
Up to 18% OFF: Choose the right plan for you and your team.
18% OFF
PDFelement for Individuals
Edit, print, convert, eSign, and protect PDFs on Windows PC or Mac.
12% OFF
PDFelement for Team
Give you the flexibility to provision, track and manage licensing across groups and teams.
Contact us to learn more about the custom services we can do for you.