Compared to Word files, PDF is a document format which is more professional and it's often used in many formal situations. In this case, digital signature has been widely accepted for secure and professional reasons. How to Add Signature to PDF Document Electronically? In this article we are going to look at how to insert signature in PDF with PDFelement.
To add signature to a PDF file, especially an import PDF document, you need a professional PDF tool, like PDFelement. Though not as famous as Adobe® Reader and Adobe® Acrobat®, now it can let you apply a certified industry-standard digital signature, which of course, will speed up your workflow with co-workers, clients, and partners.
Below is about how to use PDFelement to add digital signature to PDF files. What's more, signing documents with digital signature saves you much energy on printing and scanning them. Let's see how you can add signature with PDFelement.
---
4 Steps to Add a Signature
Step 1:Download and Install
Click the download button displayed above to get the installation package. After downloading, if there is a prompt, asking you to run the app, click Run and follow the dialogue box to install it. If there is not, double click the .exe file to install the PDF tool on your computer.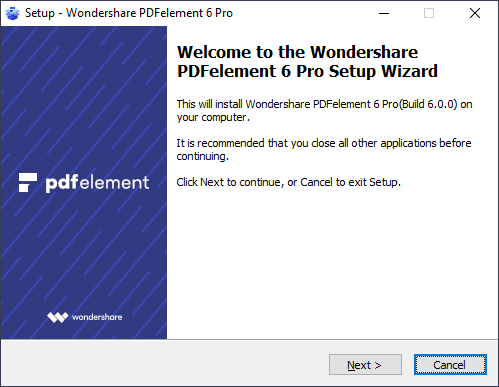 Step 2: Open the File, Navigate to Protect Menu
Click the quick start on your desktop to launch the PDF tool. Click "Open File" menu to browse your computer for the PDF document which you want to add signature to. After opening it, navigate to the "Protect" Menu to add a signature to the PDF document.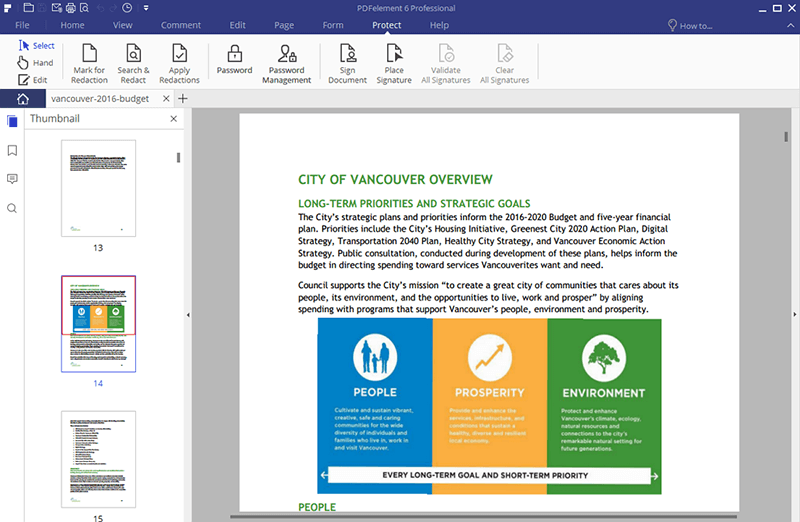 Step 3: Insert Signature to PDF
Under the "Protect" Menu, click "Sign Document". Move your mouse over the PDF document, click to draw the area where the signature should be added. When you do this, a dialogue box named as "Sign Document" will pop up.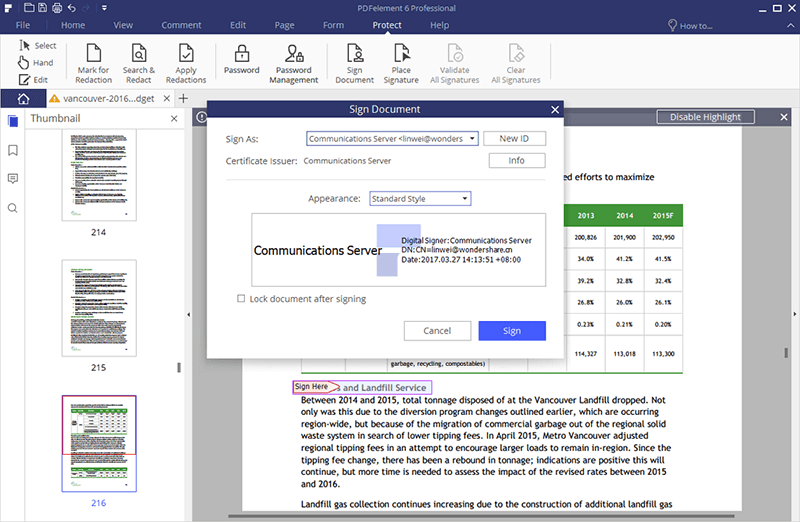 Step 4: Create New Signatrue ID
Users, who add signature to PDF with Wondershare PDFelement for the first time, should click the New ID button to create a new ID. In "New ID" box, if you have already had a digital ID, browse it to import to Wondershare PDFelement. If you haven't got any digital ID, create one with your name, email address, company name, etc.When you finish importing or creating a digital ID, it will lead you back to the "Sign Document" with your ID info displayed in the box. Click Sign, then your signature is added to the PDF file.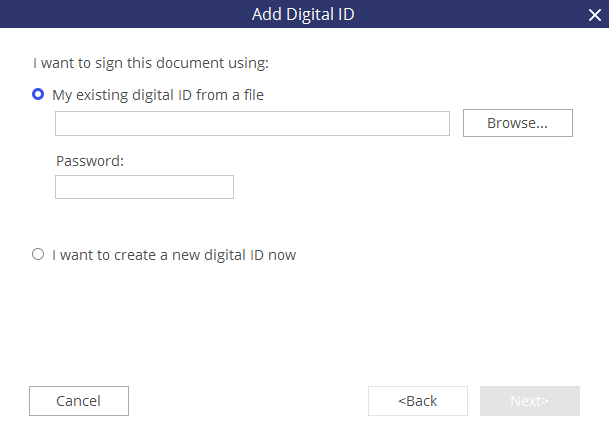 Note: Taking the authority of your digital signature into consideration, we suggest sign PDF documents with a certificate-based digital ID. Wondershare PDFelement lets you create your own certificate ID, but the common approach is using a certificate ID issued by a trust third part certificate authority. With a certificate-based digital ID, recipients will able to verify the PDF file you've signed is authentic or not.