The history of document management system dates back to the 1980s, when companies first began developing software that can manage paper-based documents. The first systems were able to store only paper documents, printed or published. Years later, developers focused on electronic documents, but the first versions were called document imaging systems, because they stored mostly image file formats. And it took many years, but we are there. Thanks to advance in technology, and bigger awareness in society, we live in an era where electronic document management systems are the norm, not the exception.
Definition of Document Management System
The simple explanation is "document management system help businesses organize all of their paper and digital files in one central location where all individuals in the office have access". Microsoft, one of the biggest providers for software defines document management as "the process of applying policies and rules to how documents are created, persisted, and expired within an organization". But you do not need any definition, the two words are simple "document and management". In other words, the goal is to manage documents.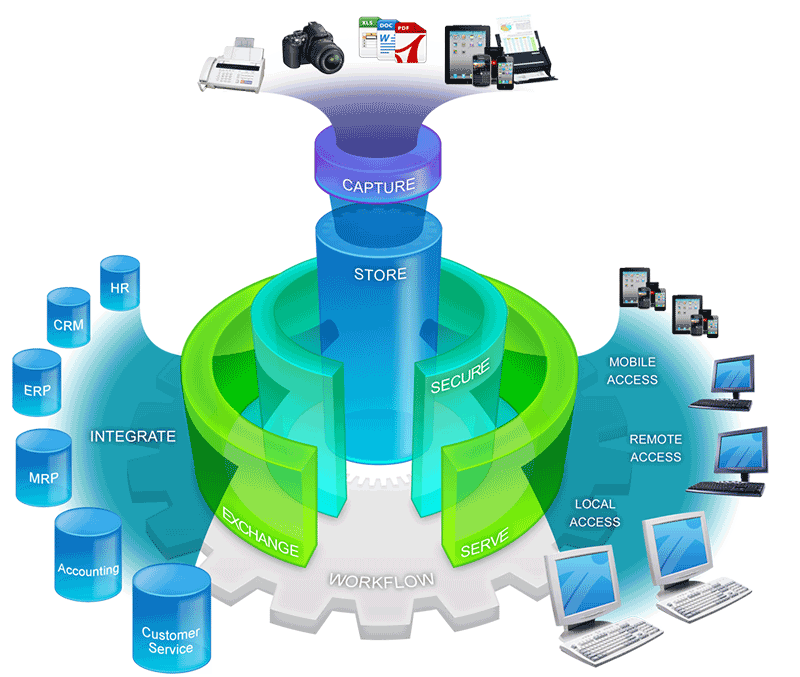 A document management system, in that regard, is a system with electronic filing cabinets that can provide framework for your company how to organize all documents, be it digital or paper documents. DMS work in close integration with scanners, as the goal is to convert paper documents into digital documents. And once you have all your files stored, you can search and find documents easily and quickly. Retrieving documents has never been easier. Here are some of the main aspects of managing documents within the system:
Creation – the first aspect, as you have to create digital documents first, before they are organized within the system
Location – as you choose the physical location where all your documents are stored
Approval – a standard method that ensures any document within the system is fully vetted and approved. A document has to go through an authorization process before it is considered official
Workflow – describes the series of steps that one document has to pass in order to get from one person to another
Filing – you need to file the hard copies
Distribution – all the methods of distributing documents into those who need them
Retrieval – described here are all the methods you can use to find and retrieve the documents for usage at any point. In most cases, you use query by keywords
Security – there are always methods that ensure your documents is secured and safe
Retention – every organization has its specific policies and practices that are there to inform how the company retains documents
Archiving – this aspect is similar to retention, but the focus is placed on long-term retention of documents in a readable format.
What you need to understand is that companies nowadays are challenged to keep up with all the electronic files and paperwork that comes into the office or the business. Each day, companies receive a bulk of documents, and they need someone or something to organize them. A document management system helps you manage documents, and improves the efficiency of the company.
---
Simple Steps for Creating a Paperless Office
There are two types of document management systems you can employ. And they are rather self-explained. The first one is the self-hosted system, and the second is the cloud-hosted document system. Let's take a look at both, and list their pros and cons.
1. Self-Hosted Document Management System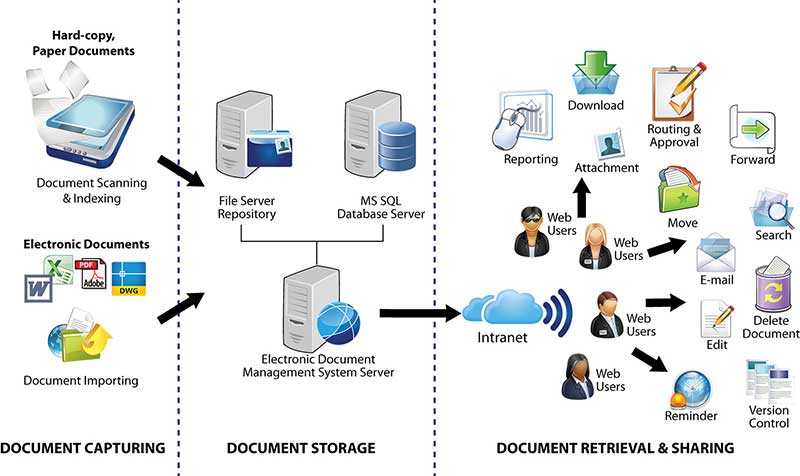 Starting from the self-hosted, a system to manage documents aimed at the small and medium businesses. In most cases, small businesses have no need for paying large sums of money for a cloud-based DMS. Using self-hosted document system companies can reduce administration time while increasing productivity. And all that comes with some money savings and full control over the data. With self-hosted DMS, all the data is stored inside the servers of the company. You can store as many documents as the server allows. In other words, a bigger server = more documents. You pay only once, at the beginning, and the one-time cost depends on the number of users. But you need to remember there might be ongoing yearly costs for support and software upgrades.
Pros:
You always have control of the documents
You are not relying on customer support to keep your DMS up and running
You do not depend on the internet. No matter if you have internet or not, you can access the documents
Cons:
Pricey up-front charge
Yearly expenses for updates
You need to make sure you have backup at all times
Some self-hosted DMS are compatible only with either Windows or Mac computers. The DMS compatible with both are little pricier
---
2. Cloud-Hosted Document Management System
The software tracks the flow of content through the business cycle. Most of the features in Nuxeo are designed to reduce time-consuming search and retrieval. You can capture content within the system in a number of ways, including email, scanning images, and office documents. With a great audit logging, you can track the content lifecycle easily.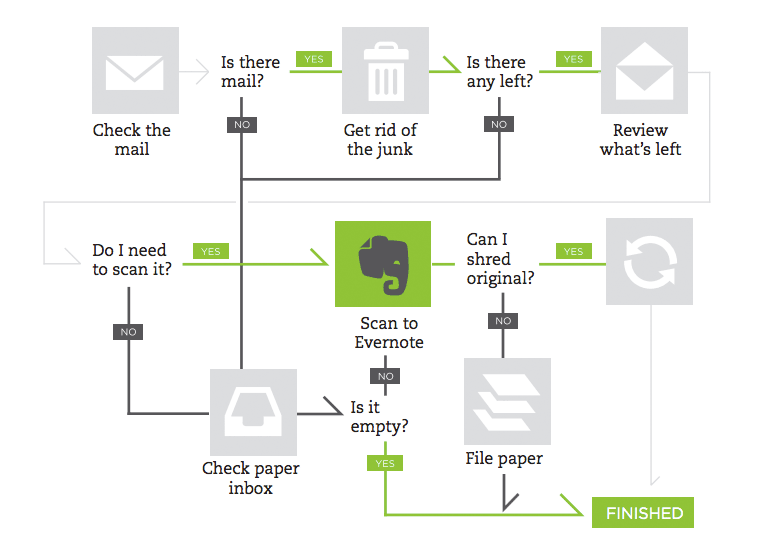 While self-hosted DMS are good, if you want to manage documents at the next level, you need a cloud-hosted system. This way, all of your data is hosted in the cloud, and you can access it online. You can log to the software from both the computer and the mobile phone. The difference is you pay a monthly fee for each user in the company. Costs can go as high as $100 per user, depending on the features you want to have. But imagine a possibility where you can access your data from a conference in London, a tea party in Washington, and a cocktail event in Beijing.
Pros:
You don't have to worry about software updates. The company providing the cloud-hosted system takes care of that, no extra charge
There are no large up-front costs, unlike for the self-hosted DMS
You have access from anywhere, anytime
Your files are safely backed up in the cloud
Cons:
Your provider might turn out to be awful, and you depend on them to keep everything running
If your internet connection fails, you don't have access to the files
There is a storage limit. The higher the limit, the more expensive the storage system.
---
Simple Steps for Managing Documents
Managing documents within a system is extremely easy. But before you can manage documents, you need to purchase a scanner and scan all the documents. Let's get down to business, and explain step by step how you can manage your documents within the system.
Step 1: buying a scanner and scanning every document
Step 2: name the document, and add tags. Tags serve for finding the documents later
Step 3: once the document is named and tagged, it goes from the central inbox, to a file cabinet of your choosing
Step 4: shred all the documents you do not need, after all, you want to reduce the clutter by going paperless
Step 5: type a tag in the search box, and OCR technology will find the document you want to retrieve
Step 6: enjoy paperless life, no stress, no hassle, and streamlined workflow
---