Real estate solutions have one thing in common: they all do their job, so that you do can enjoy. The beauty of finding a real estate solution company is that they will take care of your property, and everything related. Whether you need maintenance, renting it, selling it, or finding a new home you and your family, real estate solutions help you. Here are some good solutions whether you are an individual, a company, or even an enterprise.
5 Best Real Estate Solutions
United Real Estate Solutions is local company based in Siouxland. But they make their business successful by really focusing on the families and people. They constantly re-invent client-friendly solutions. Investing in training of their staff is one way how the company manages to keep clients happy.
And it shows in the reviews. Almost every review you'll find online for the company is a five-star one, and different customer service and staff members are included. Clients recommend almost every employee of the company, stating they are knowledgeable, professional, energetic, friendly, and dedicated. Selling and buying a home is easier when you have the right people by you.
---
Friedman is one of the largest privately held commercial real estate organizations in the United States. The biggest reason for their success is expansive reach, as they can easily cover more than 10,000 apartment homes in different states. No matter if you are a small home owner, or someone who has more than 1 million square feet of commercial space, the company can help you.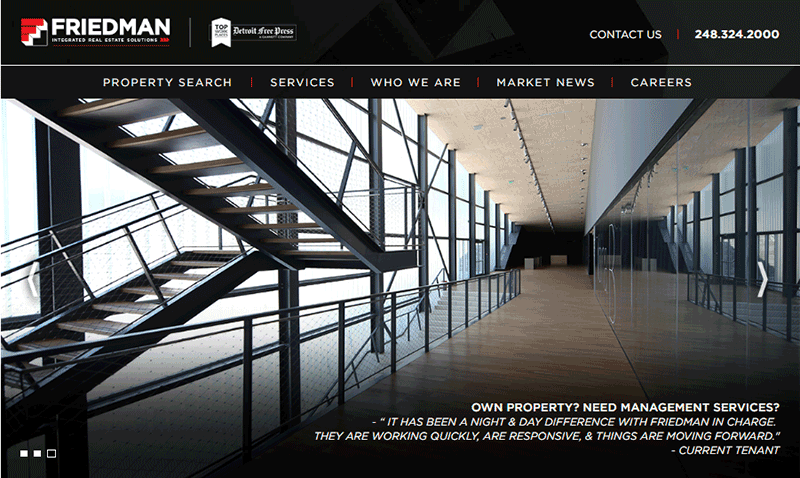 Some of the core values of the company are sense of urgency, reputation, relationships, teamwork, and entrepreneurship.
Owners of the company are involved with everything that happens, and they have no problem talking to customers and people. They have assignments all over the country, meaning you can easily reach them. And you know they will find a home for you.
---
A one source provider for real estate support and services, NRES excels in helping reduce operating costs and improve efficiencies of all property types. They can help in any state of the property's lifecycle.
Clients of the company range from financial institutions, to government agencies and private investors. With such rich and heavy portfolio, NRES is considered as one of the best real estate solutions provider. They offer services across the country thanks to their network of more than 6000 vendors. They offer services to Hawaii, Alaska, and Puerto Rico in addition to the United States. Some of their services include: valuation, on demand maintenance, facility operations, field services, property inspection, and property preservation.
Their property types range from retail, military, medical, education, government, residential, commercial, and to multi family.
---
The motto of the company is "Property management problems solved at an affordable price!" No matter if you need help and services for a single property of for an entire portfolio of holdings, CRES can ease your management headaches. They are positioned in Indianapolis, managing properties in all of Central Indiana, Greenwood, Franklin, and other areas.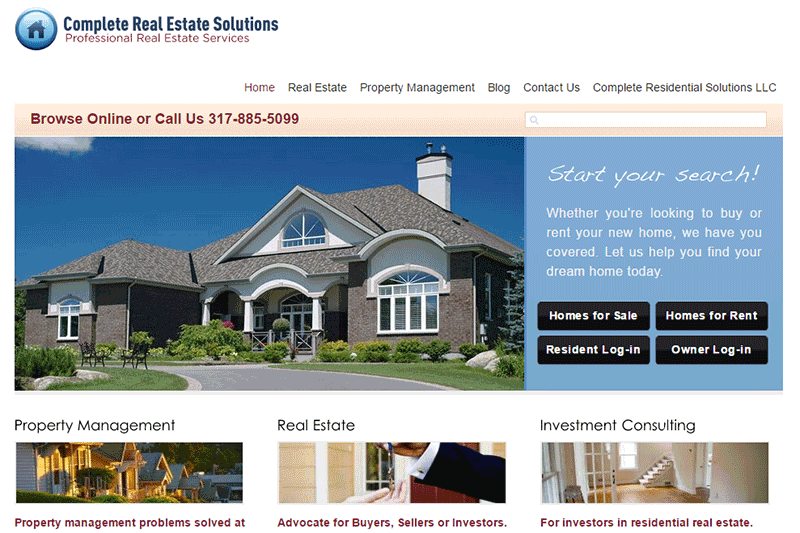 The company understands that buyers, sellers, and investors need a different approach, so they train their employees to fit every need. The company also specializes in helping individual investors source their housing opportunities.
The reviews of the company are good, but some of the negative comments are towards their customer service. The customer support is described as lazy, and not very timely.
---
Offering a variety of solutions, ERES is known as a company that can "talk a great story". They get both their employees and clients excited about an upcoming business opportunity and benefits. Their services help prospective clients go from concept to completion.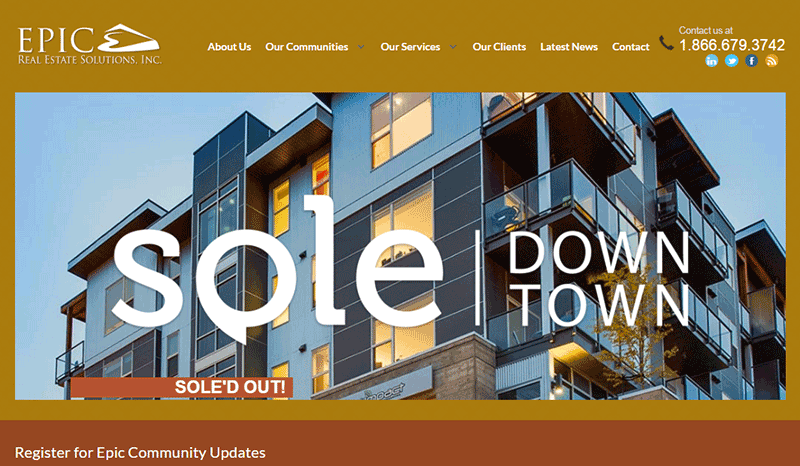 Some of the services the company offers are:
New Real Estate Project Marketing and Sales
Consulting Services
Boutique Brokerage

With a team of talented and committed professionals, the first step towards success is to understand your objectives. And Epic Real Estate Solutions does this perfectly. People have different objectives, some want to sell fast, some want to push prices higher. Understanding those objectives is crucial for success. They also provide a complete sales strategy and strategic marketing.
---