We live in a digital era. We also live in an era where we need to get the job done fast and efficient. No matter if you are just an office worker, or an entrepreneur, you are always looking for the next thing that will improve your productivity. As a result, you have more free time, and you get the job done faster. So, what should you look for in productivity apps? There are few main aspects that apps should have in order to classify as best productivity apps. On the top of the list is the ability of the app to lessen your workload and improve your efficiency. Here are several productivity apps that serve the bill.
There are various tools that can greatly help increase productivity in the workplace and in this article, we are going to look at 3 of them.
Top 5 Productivity Apps for iOS and Android
Let's start with one of the best productivity apps you want for project-management. Asana is recommended by many as one of the best project-management productivity apps out there. The app lets you reduce internal email, check status of projects, and delegate tasks easily. And you can do all that from a centralized dashboard.
Pros:
Flexible
Great design for managing team projects
Responsive
Calendar view
Cons:
Not good for graphics-intensive projects
There is no desktop application
Lack of bots that are otherwise available in similar apps
No way for easy prioritization
---
There are tasks that boost your productivity directly, by improving your workflow and streamline your business. And then there are apps that boost your productivity in an indirect way. And that is exactly what Focus@Will does by eliminating distraction. If you think about it, distraction is one of the biggest challenges for people. The app provides you with a music playlist that will improve your focus.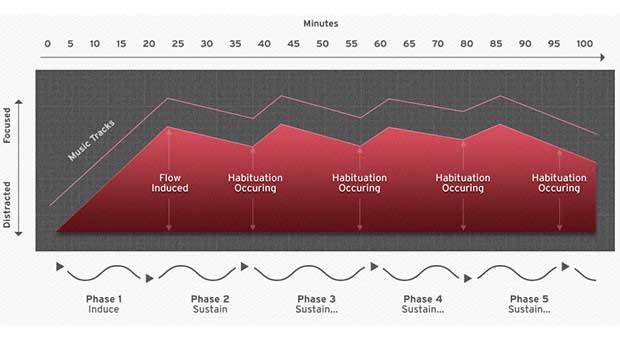 Pros:
There are a number of productivity-tracking tools
Different music genres and styles
Free version
Lots of additional information
Cons:
Most of the productivity measurement tools are limited on self-reporting
There no "white noise" option
A bit pricey at almost $12 per month when there are free alternatives

---

Designed to improve your conference calls, this application allows you to Linkedin profiles of the participants. You can also record meetings, and get reminders for any meeting you have scheduled. Accessible by both phone and computer, UberConference is great app to use on-the-go.

Pros:

The person you are talking to is shown on the screen
Great graphics and easy to use UI
Outstanding call quality
Top notch support team

Cons:

Registration process does not work sometimes
Some users find the hold music terrible
The dashboard is sometimes unreliable, and the pictures come out blurry
There is no video option
It is hard to find the mute button while in screen share

---

For years, Android users raved at how good FlipBoard is. Now, iOS users can enjoy the application as well. This productivity app is designed for people who want to stay up to date with news and industry changes. Instead of browsing through different websites, FlipBoard summarizes all the feeds you need in one place.

Pros:

The app aggregates news, video, social network updates, shared links, and images
Partnership with major publishers
Easy to use thanks to slick design
Follow feature

Cons:

While it is great app, sometimes it can be less efficient to get through multiple news sources
Too many fake websites
Way too many adds

---

Traditional screen shot applications are too much trouble. That being said, Skitch eliminates that problem, allowing you to add markup or annotations to existing content. For people that need to provide frequent feedback, Skitch is one of the best productivity apps out there. Simple and easy to understand.

Pros:

Free and easy to use
Works very good for simple taks

Cons:

You cannot connect to Evernote
There is no option for saving to local drive
You have to download and install unwanted toolbar
Doesn't work intuitively

---

The Best Desktop Productivity Application for PDF

In the world we live in, PDF plays a huge role. Many businesses are moving away from traditional offices, and moving into the world of paperless office. And in that world, you need an application that will allow you to get control over your PDF documents. PDFelement for Business supports desktop computers, Mac OS, and iOS. Available in nine languages like English, French, German, Spanish, Russian, Japanese and others, it is the tool you need for PDF management. Here are some of the features for business:

Annotation, or adding notes and creating custom stamps. You can underline, highlight, and strikeout text
You can create a personal digital signature. This way, you can sign documents in a matter of seconds on the go
For PDF documents, you can edit, convert, merge and split existing documents into one PDF document
Redaction is another feature you can use for safety and legal issues
And on top of it all, the OCR technology will help you find any document and any paragraph you need.