Your business processes and more importantly how efficiently they run can mean the difference between profitability or not. Therefore, if you must strive to improve anything in your business, ensure that you strive to improve your business processes so that they run for efficiently. There are several tools that you can sue to ensure business process improvement and in this article, we are going to look at some of these tools. We are also going to be sharing with you some of the strategies you can employ to improve your business.
Tools to Improve Business Processes
PDFelement for Business takes care of all your PDF documents related work in an all-rounder business oriented application. The curators of PDFelement designed it for the office environment and have included features that are absolutely essential to improve productivity in business.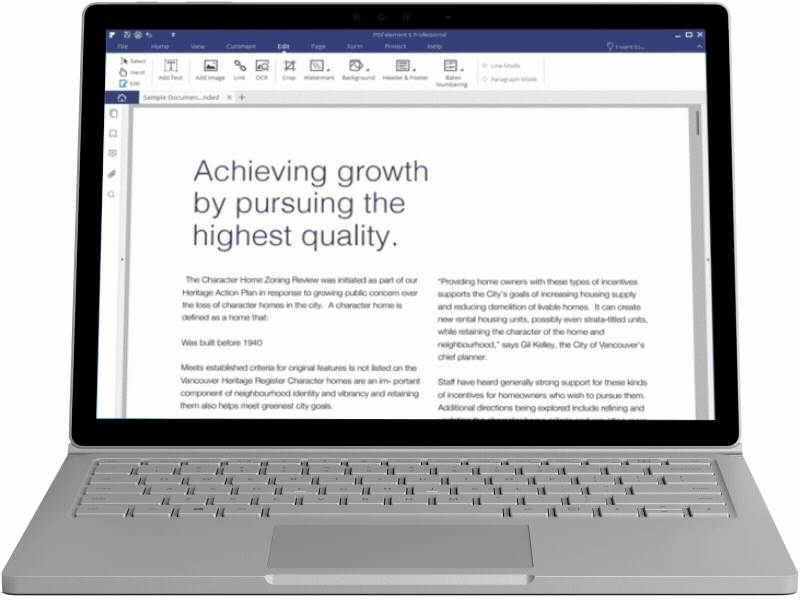 What can a business do to improve its productivity you ask? Well, you can use it to digitally sign all your documents and ask others to sign it as well, without even leaving the application. That ought to save you some hours, right?
You can also modify, create and convert documents in batches. This will let you abandon the hassle of doing each of them individually. You can encrypt your documents with passwords to allow restricted access. You can upload them to the cloud. You can convert the documents in various formats. All of this combined will make you productivity ninja in the office.
---
The most important resource for any business owner is time and you want to be able to use the time effectively to maximize profits. The Thrive Day Planner is designed to help business owners allocate time for business strategy, setting goals for the growth of the business and organizing the business operations. It comes with lots of cool features to help you plan your time.
Pros:
It is easy to use
It is available on your computer, tablet or phone
Cons:
Lacks collaborative features
---
Do you have too much on your plate and don"t have the time for small tasks? EasilyDo will automate these small tasks for you. It can do almost anything from texting your spouse or friend to wishing someone happy birthday or positing on your Facebook page. It offers an easy way to set up these tasks so you can focus on more important business processes.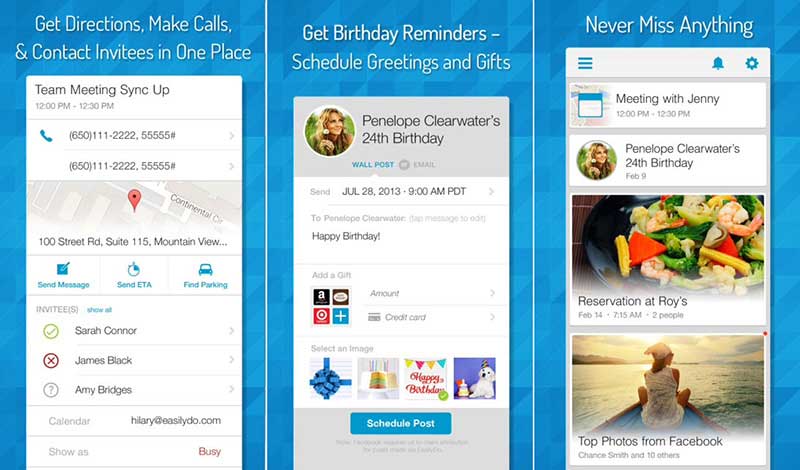 Pros:
It can also remind you to complete tasks online
It is free to use
Cons:
Can only connect to one Facebook account and one Twitter account
It can take a while to customize the app
---
How to Improve Business Processes
The following are some of the things you should keep in mind when you want to improve business processes.
1. Identify the Need to Change
The first step when seeking to improve your business processes is to identify the need to change. You begin by performing an audit that will identify the current issues in the business thereby letting you know the areas you need to prioritize. Focusing on one aspect at a time will ensure that you focus your business resources on that one area, thereby improving it significantly.
2. Look at the Current Processes
Once you have identified the areas that need change, you want to analyze the procedures currently in use in that area of the business. Look at these procedures and identify the ones that are less than efficient and thus can be eliminated as well as those that you can keep or even replicate in certain areas. It is also very likely that you will need to scrap some business processes completely even as you improve upon others.
3. Get Employee and Management Commitment and Support
The next step is to make sure that the management in different departments are in agreement with the changes you want to make. You also want to ensure that all of the employees in the business are not only aware of the changes to ne made but are also in agreement and are up to the task. If necessary, provide your employees with the necessary skill development to facilitate the new tasks they will have to undertake.
Finally ensure that all of the communication and collaboration channels are fully functional. This will ensure that the business is running like a well-oiled machine. Every task should be performed with all employees" participation as the business undergoes the necessary change.
A strategy that works should them be replicated in all other areas of the business and don"t forget to utilize business improvement tools.