Sometimes, you are out of the country, but you need someone to make a legal decision for you. Or, you are an old lady that just cannot go to the bank on a daily basis, but you need to. In both cases, someone has to act instead of you. That is the simplest way to explain power of attorney. You are giving someone permission to act, make decisions, and everything in between in your behalf. But in order to understand better what power of attorney is, we will take a look at the matter, and the power of attorney forms.
Definition of Power of Attorney
The definition by the book is "giving an individual the legal authority to make decisions for an incapacitated principal". You are giving this power to an attorney-in-fact or an agent. There are different laws, depending on the country or the state, but the general guidelines for power of attorney are similar.
The principal always determines the amount of power he/she gives to the attorney. You can limit the decisions. Some of the types of decisions attorneys can make include financial decisions, gifts of money, health care decisions, recommend a guardian, and so on.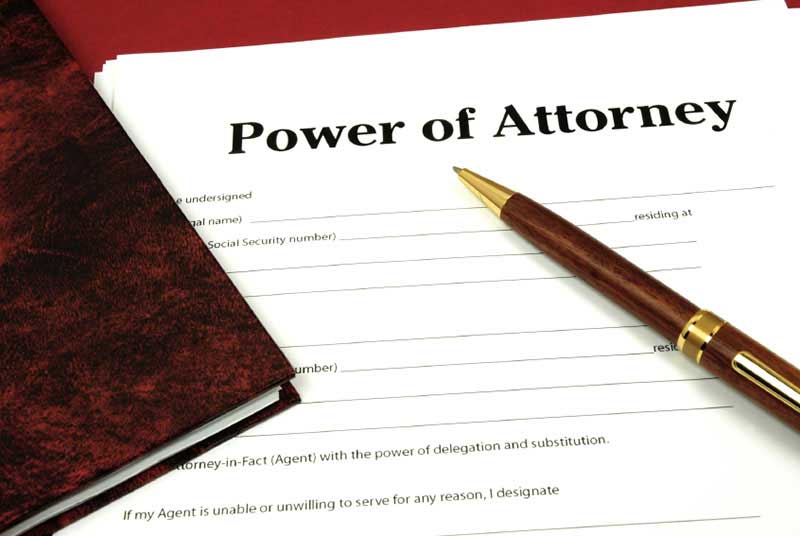 In most cases, the attorney-in-fact is paid. And again, the principal decides on the amount of money he/she is willing to pay the power of attorney. In other cases, when the attorney is a relative, there is no payment involved.
---
Categories of Power of Attorney Forms
In the same way there are different guidelines for power of attorney, there are also different forms. Here are some of the most commonly used.
1. The general power of attorney form is a legal form giving authorization to the agent. Because it is general, the number of decisions the agent can make is broad and includes almost everything from legal, to business and financial decisions. The spectrum is large, and not specified.
2. Durable power of attorney forms remain valid even when the principal becomes invalid or incompetent. These forms are used mostly when you want to assign an agent that will take care of business even when you become incompetent legally.
3. Limited power of attorney is when the principal specifies the decisions the agent can make. There is a limited number of decisions, and sometimes the form is limited in time.
4. The health care power of attorney form is among the most commonly used ones. These are signed usually between relatives, giving partners/relatives the power to make health care decisions for the principal. The agent is responsible for providing info to the doctors how the principal would like to be treated in case of something happens.
5. Last, but not least, we have revocation of power of attorney form, which is the revocation is used to revoke the authority and give it to someone else.
---
Best Tool to Edit Power of Attorney
Power of attorney forms and samples are usually PDF files. And in order to save time and money, you need software that has templates you can use and then easily adjust to your needs. The ability to edit, print and convert PDF files is extremely important for power of attorney. And here is where PDFelement for Business comes in play. Here are some of the main features of the software: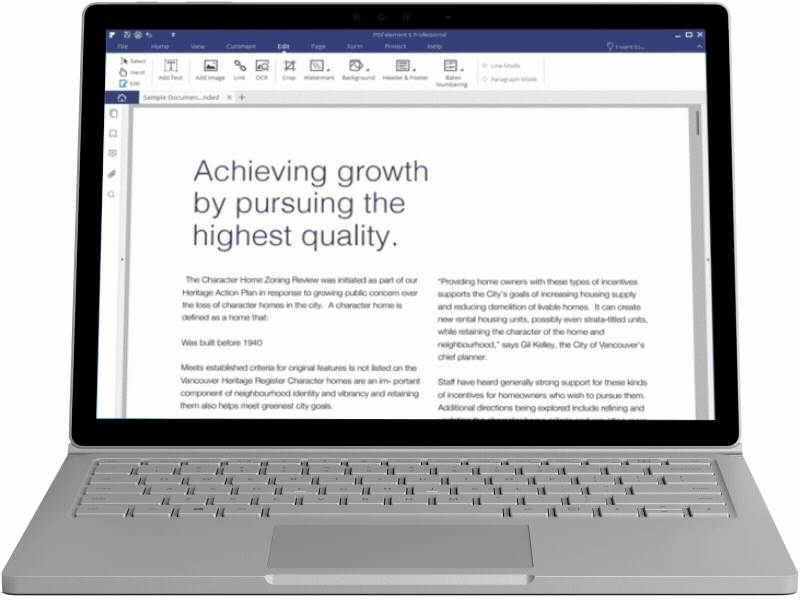 Convert any document into fully editable and searchable PDF document
Edit your document with ease, including adding fields, annotations, highlights, comments, sticky notes
Print PDF documents
Protect sensitive data with the redaction tool
Easily search PDF documents thanks to OCR technology that recognizes 20 languages
And here is how you can use the software to edit power of attorney document.
Step 1: Download Power of Attorney
You need to download the form by clicking on "Form" and then "Form Resources". There are two types of forms, the first one being interactive PDF form. That is the one you want, since it contains fillable fields. This way, you can fill the form directly.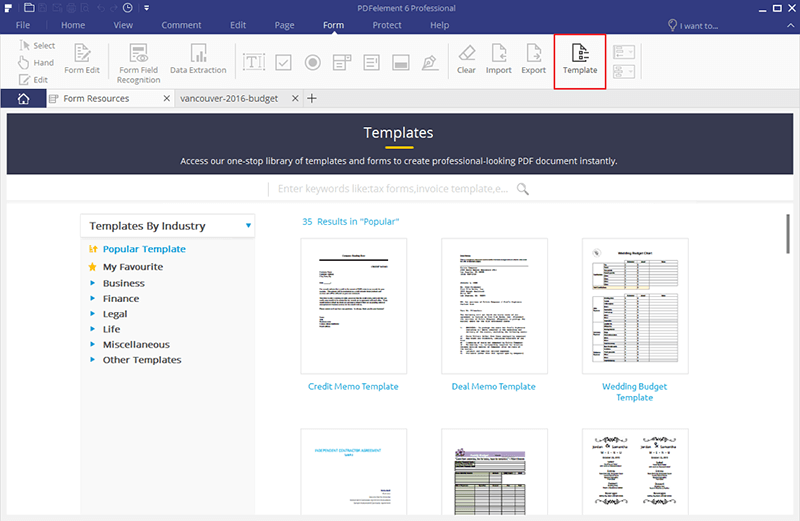 Step 2: Edit Power of Attorney
Once you've downloaded the form, go to "Form", and then click on "Edit Form". You can fill in the form anyway you like and need, including names, dates, amounts, decisions, and much more. If you are using non-interactive form, click on "Edit" > "Add Text" to add text manually to the file.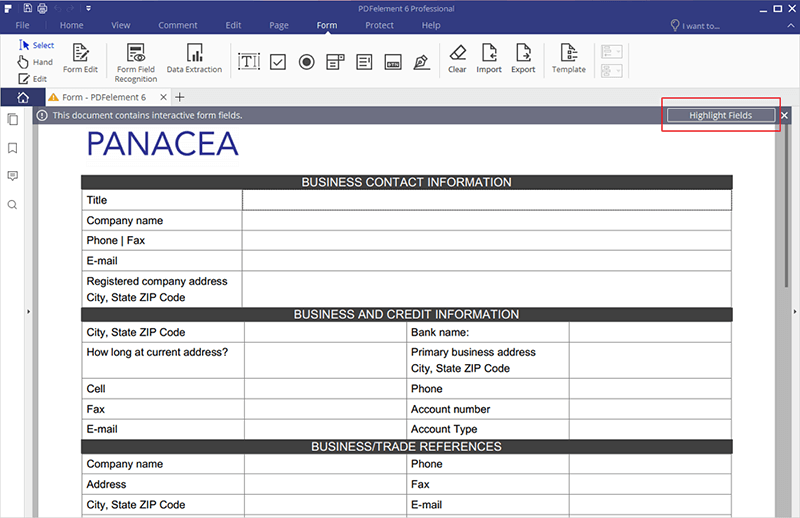 Step 3: Save Changes
Once all the edits are done, just click on "File" > "Save" or "Save As".
If your file need to be printing, click on "File" > "Print". Select the printer you want to use, and your document will be printed in a matter of seconds. Or, you can send the file for electronic signing (you and your attorney need to sign it).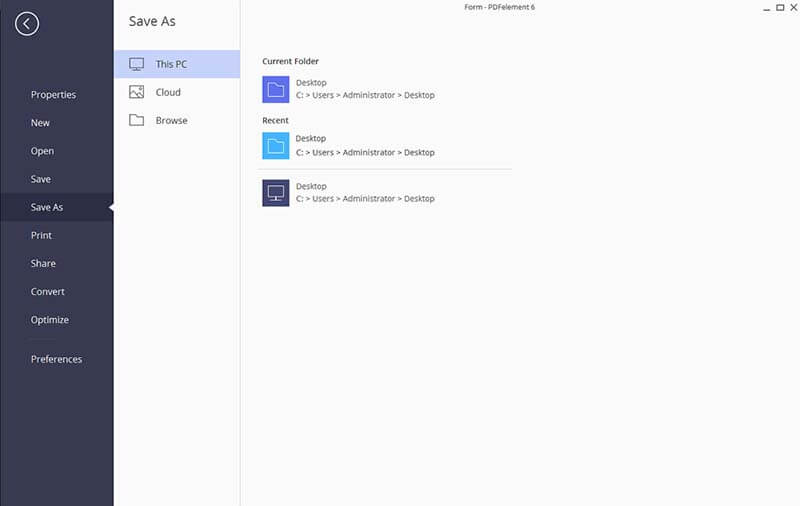 ---
More Tips about Power of Attorney
Here are some things you should know before making a power of attorney form.
Always look for an agent who understands your goals, investments, and objectives. You need someone you trust completely. You don't always have to choose a financial, sales, or law expert. However, he should have some knowledge, but more importantly, you need to trust him/her.
Always be specific about the authority you are giving your attorney. General power of attorney forms are outdated, and you need to give specific and limited powers.
Always check the POA requirements that are specific to your state or country. There are specific laws, and ones that apply in your country, might not apply in another country.
Periodically check with your power of attorney. Be it an institution or single person, periodically check with him/her. This applies especially if you are giving financial power to someone.