Documents are a major part of any business's processes and as such it is not unlikely to find a business in need of a document management system. Many companies will often choose online document management systems and most of them work really well. Most online document management systems provide great service to businesses but they do have their shortcomings.
In this article, we are going to be looking at some of the best online document management systems, what makes them tick and the problems a business is likely to face when using online document management systems.
Top 5 Online Document Management Systems
This is an enterprise grade online document management system that is desktop, browser and mobile ready. It is specifically designed for medium to large enterprises that have a lot of document to process. It has features like OCR indexing, secure storage, search and version control features as well as electronic document workflow.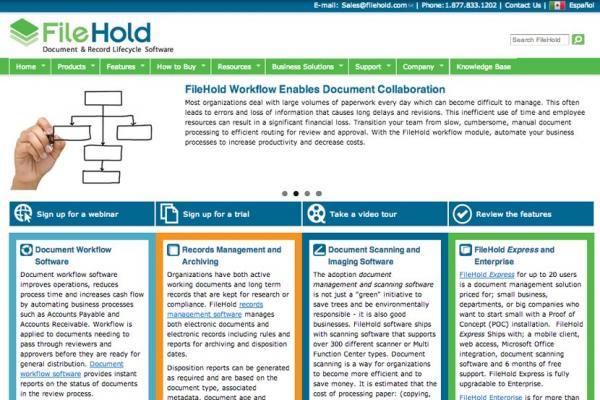 Pros:
Transfer of large paper and digital database is quick and effective
It comes with adequate document security for the documents
Integrates with most third-party APIs
Cons:
Initial integration processes can be a little bit difficult
You need to purchase equipment to help with bulk document upload
---
As web based application ShareFile is a highly intuitive system that allows for bulk uploads, API automation, full search and offers one of the best customer support in the business. The documents you upload to this online document management system will be secure, held in audited datacenters.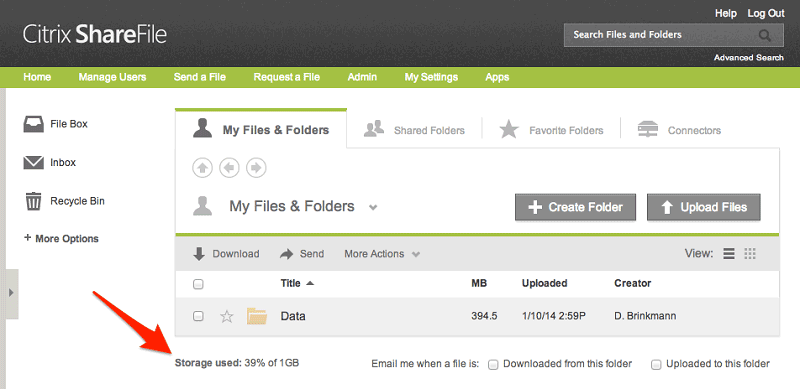 Pros:
It is highly reliable and very quick to set up
Integrates with most third-party APIs
Can be used on any browser
Cons:
The available plugins can be a little problematic to use
---
This is another enterprise grade document sharing service that allows users to share document in bulk. The documents can be shared and controlled in the cloud and are accessible on multiple platforms including desktop and mobile.
Pros:
Sharing is very easy since everything is in the cloud
Available on every platform including desktop and mobile
Comes with customization capabilities and integrates with nearly all third-party APIs
Cons:
Lacks some online document management features including OCR features
---
This is the online document management system you should choose to handle sensitive business documents such as contracts. This is because it offers a highly secure, virtual data room for the safety of all your important documents.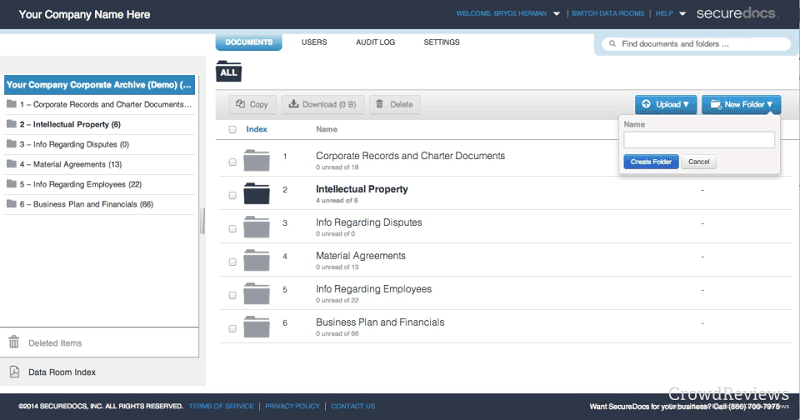 Pros:
It focuses mostly on securing sensitive documents
No one at SecureDocs has access to your documents
Friendly and very useful customer support
Cons:
It lacks some online document management features such as OCR and document editing
---
Need to manage all the emails you send and receive? RMail offers you the unique ability to do that regardless of the number of emails you get. It is useful for tracking email open-rates, proving that the emails you sent have been received, email encryption as well as large file transfer services and even electronic signature creation and use. It works with your existing email accounts including Gmail and Outlook.
This online document management solution offers almost all of the services you would need in terms of document management. It provides such functions as scanning, tagging and cloud storage to facilitate easy sharing.
Pros:
It allows users to delete expired documents through its retention dating capabilities
It integrates easily with other third-party APIs
Cons:
It has a lot of options which can make operations a little bit overwhelming
---
Shortcomings of Using Online Document Management Systems
While it is advantageous to make use of online document management systems, there are some disadvantages as well. They include the following.
Security of the documents is not always guaranteed. Therefore, a business risks its business processes every time they use an online document management system.
Most of these online document management systems many not make it easy for you to edit the document. A desktop system works best for document editing.
The cost of initial setup may be high. This is especially true if you have a lot of documents to upload.
---