Document processing is the crucial part of the process for transforming your business from offline, to an online and digital world. Document processing is the process of converting type and handwritten documents into electronic documents, like PDF files. Document processing is needed for any document, applications, enrollments, contracts, invoices, claims, and everything in between. The most important part for proper document processing is finding the right software. You need software that will help you achieve paperless office. That being said, we have several apps that can guide you through the document management process. Let's take a look at them.
The Best Tool for Document Processing
Starting off with the most affordable and rich with features tool. PDFelement for Business is definitely the best cost to value software on the market, with prices designed to attract small, and large businesses in the same time. Every department can use it, and the price is much lower than the competitors. In the same time, this PDF document processing software offers discount for volume users. Here are some of the main features:
Share documents across different departments by exporting documents into Drive, Evernote, Dropbox and any other cloud software
Black out sensitive text and images in PDF for security, legal, and confidentiality reasons
Transform any PDF into editable and searchable document
Search documents with top notch OCR technology that recognizes 20 languages
Convert any Word, PowerPaint, Excel, or other file into editable PDF document
Use markup and annotation tools like comments, highlights, stamps, and notes to improve the digital workflow.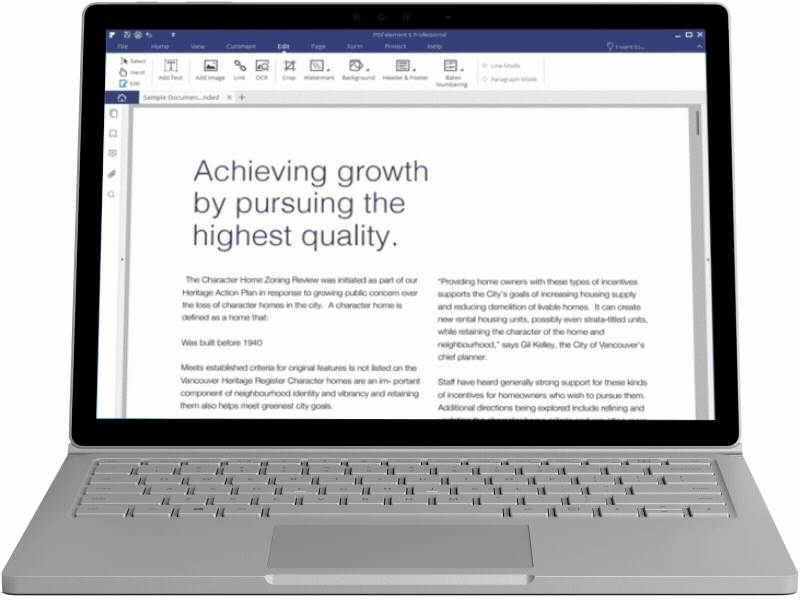 4 Other Tools for Document Processing
Nitro is considered a basic document processing tool for all PDF related businesses. The reader allows you to create PDF files, or convert PDF files. Nitro can work with 300 different file formats, allowing you to add comments and review documents later. You can also sign documents using QuickSign, and the Quick Access Toolbal has many shortcuts that make your life easier.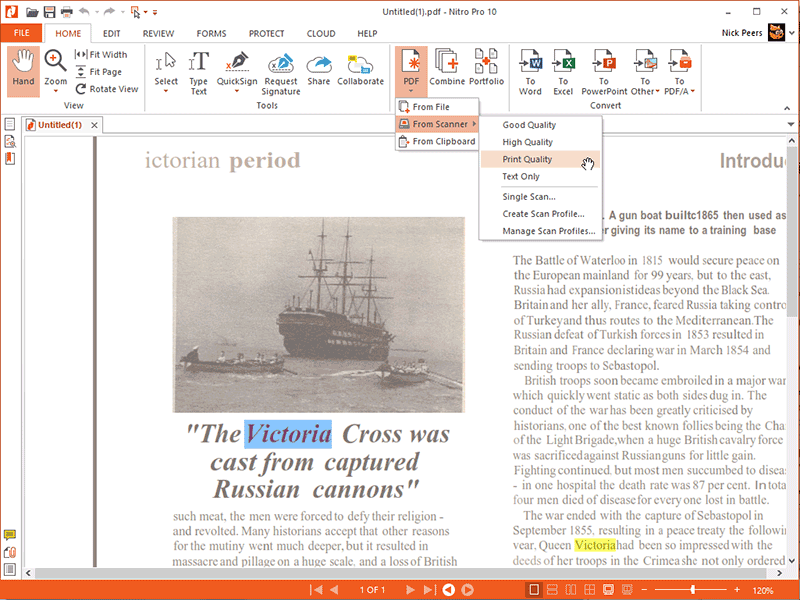 Pros:
Low cost and great at exporting Microsoft Office
Automatic bookmark creation
Familiar interface, similar to MS Office
Tabs similar to the ribbon design reduce the need of learning curve
Cons:
No support for PDF indexing
Large PDF documents are loaded slowly
Certain features do not work properly, like the JavaScript implementation
Exporting to Excel does not end up in correct tables
---
One of the best apps and software for processing documents within your team. All team members can edit a file, and turn it into a conversation threat and activity feed. Files are automatically synced to your computer and you can work on them in real time. The perfect solution when you want to collaborate on a project that includes several files. You can save a lot of time by inviting all of your members to a single editing session.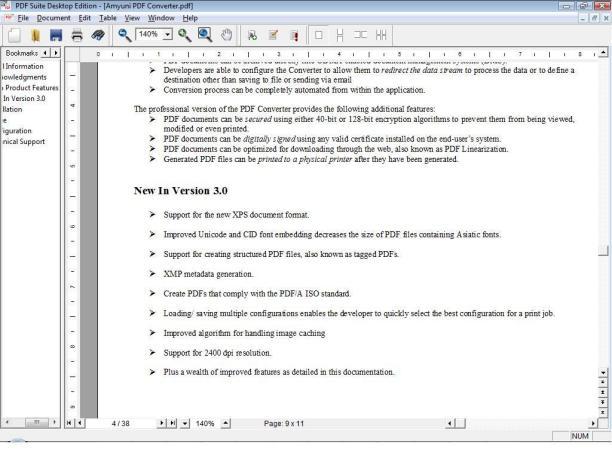 Pros:
Seamless interface that shows all updates being made to the document
Productivity oriented
The file sync and share integrated with the messaging is great to have
Cons:
Some users would love to see option for creating new files and folders algorithmically
The team has to be fully focused and onboard
---
In the field of document processing and PDF, Adobe Acrobat has been the flagship product for years. The latest, Acrobat XI Pro version offers the most features to date. Adobe Acrobat is the software most other PDF editors are compared. In the same time, it is the most expensive product on the market, and by a large margin. Does the reputation justifies the price, or not?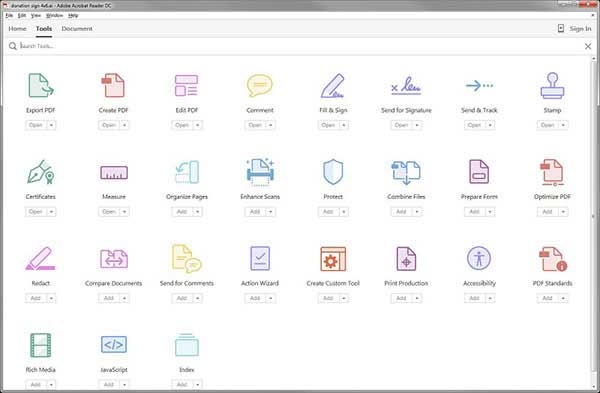 Pros:
Efficient interface
Great OCR technology and text editing
Built in PDF signing in the document cloud service
Ability to convert photos into PDF
Cons:
No undo function in the OCR correction feature
The initial plan is way too expensive compared to competitors (more than $440)
Subscriptions plan can get confusing
Takes a lot of space on your computer

---

Many people consider Qoppa PDF studio to be one of the biggest competitors to Adobe Acrobat. The biggest downside is that the software is not much popular, and not many people are familiar with it. You can do all the basic commands, just like in Adobe Acrobat, including annotations, watermarks, converting, merging, splitting files, and more. This document processing software is an excellent tool for page manipulation, but not much for editing documents.

Pros:

Support for Mac users
Great number of features for low price
Ability to modify signature appearances, just like Adobe Acrobat

Cons:

The standard version lacks OCR, and you need to pay extra for the PRO version
OCR technology is slow
Toolbar icons are not intuitive enough
Lack of MS Office integration.