Nowadays, people are more and more looking for great document management solutions that will help them track, manage, and store documents in the digital world. Long gone are the days we needed storage for hard-copy documents. In the era of paperless office, all the document management solutions concentrate on the digital aspect. Most document management solutions excel in storing documents, but also keeping track and record of various modifications. Different users can modify the documents, improving the workflow. That being said, what should you look for in document management solution? And what are the best solutions on the market? We look at five of the best that you can start using today.
Top 4 Document Management Solutions
1. Xerox DocuShare (Xerox Document Management Solutions)
We all know Xerox as a printing company. The company also has a product that will help you manage documents. Called DocuShare, the software enables document management, review and approval of documents, web publishing, and collaboration. One of the best features of the software is fast indexing that can later be used for easy search and retrieval of documents. When combined with a Xerox printer, this software enables end-to-end management of documents.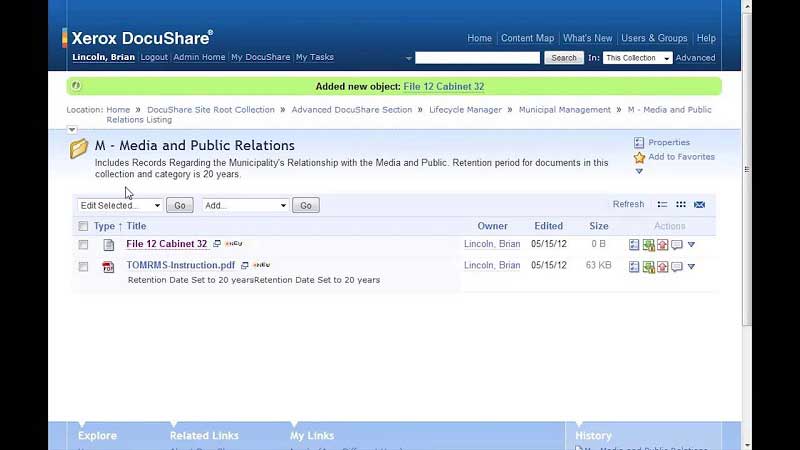 Pros:
You can easily manage a bulk of documents
Content can be accessed easily from anywhere
Ability to store customers pictures to them
Cons:
Not supported by many languages
Lack of quality search feature
Pricey for small organizations
Operating through the document management solution can be tricky for new users, and lots of learning is needed
---
Zotero is a veteran in the world of document management solutions. Designed mostly for people researching with electronic sources, Zotero makes it easy to collect papers off the web into a PDF storage unit. No matter if the documents are PDF or non-PDF, Zotero makes it easy to store them and manage them later. Zotero allows you to capture works with just a single-click, and then offers a large database, catalogs, and enables retrieval of PDF data. Being an open source software, Zotero allows for more versatility.
Pros:
You can make citations in a matter of seconds
Easy to sync with other software
Add new sources and documents from the web with a single click
Cons:
Only Firefox supports the Microsoft Word Plugin
Other plugins like LibreOffice and OpenOffice require Java installed
PDF viewer is external.
---
One of the simplest software tools you can use for storing and managing documents. Perfect for small and medium business due to the low price. The product comes with an excellent customer service. Some of the features include scanning, tagging, cloud storage, and workflow of documents.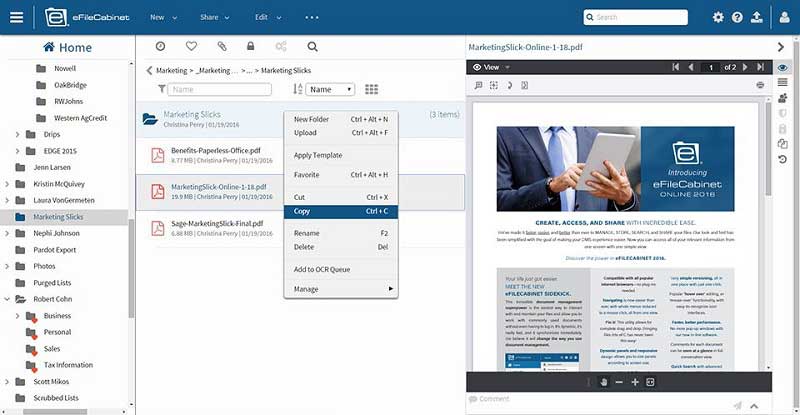 Pros:
You can search for Help online right from the software
Exceptional customer support with live chat, email, and phone options
Retention dating is one of the best features allowing you to store expired documents. You can also delete expired documents easily
Cons:
Sometimes the number of options and features can be overwhelming
Even with so many features, there are limitations on documents editing
Limited search features
---
For some people just entering the world of document management solutions, EndNote might be a bit pricey. After all, it is a commitment to pay more than $250 for document management solution. However, EndNote is backed up by several universities across the world, and is known as one of the best electronic reference management solutions. That being said, let's take a look at some pros and cons of the software.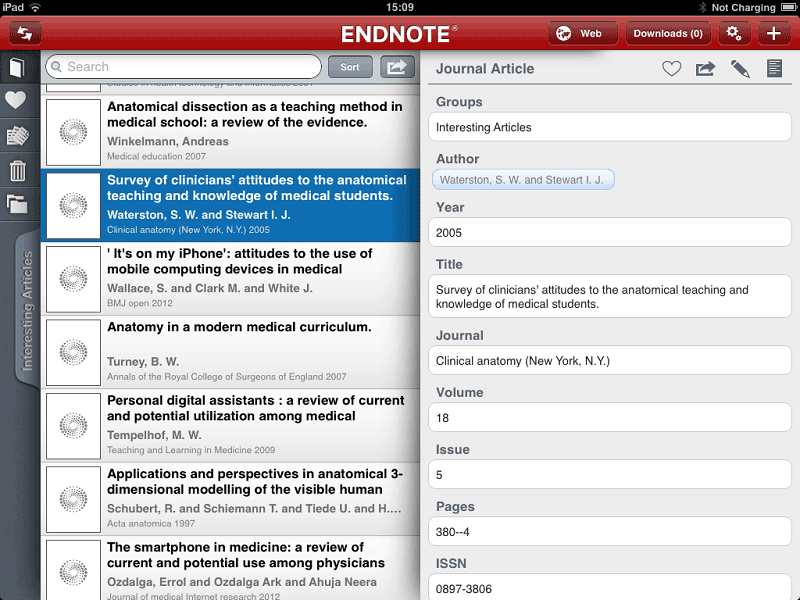 Pros:
Both Web and repisotory search
Can produce bibliographies in any style
Available backup space
Advanced features for better discipline and workflow
Cons:
Pricey for small and medium businesses
Requires a lot of up-front configuration
Full text retrieval feature relies heavily upon institutional affiliation.
---