A Comprehensive Introduction of National Income Accounting
One of the most important accounting processes is national income accounting offering critical insight on the performance of a country's economy. To understand this better the following is a look at national income accounting and what you need to know, including how modern accounting software helps simplify the process.
The Meaning of National Income Accounting
To measure the economic activity and health of a country, different measures are used by governments to carry out national income accounting. Accounting records that take place involve lots of data with total domestic organizations' revenues, domestic and foreign employee wages paid, including accounting for income taxes and sales from persons and corporations within the territory. There might not be anything exact about accounting income for a country but it offers clear and critical insights on the way the economy is doing, including where funds are going and coming from.
In fact, with the information of the population well gathered plus capital and income growth, data examination on the economy of the nation can be studied over a given time frame. Different metrics are used in the calculation of income accounting for nations such as GNI (gross national income), GNP (gross national product) and GDP (gross domestic product). Once these metrics are used the result is critical information usable in various ways such as determining income distribution and standard of living for the current period across the populace.
---
Professional Knowledge of National Income Accounting
National income analysis requires that a thorough process of national income in accounting is carried out. With such metrics as GNI, GNP and GDP having been used, the results are clear insights on the performance of the economy and many other critical insights. GDP is hugely used in domestic level economic analysis representing total services and goods market value as produced within a country over a specific time frame.
National income accounting is done for many reasons and with data collected lots of things are learned. It helps to assess living standards currently, including income distribution across the nation. Accounting income also offer a wonderful way of comparing different activities in diverse sectors within the economy and changes that may have taken place over the years in those sectors. Through a detailed analysis the overall picture of the nation and its economy is provided and how stable it is.
Also in national accounting income processes, especially in economics, NNI (Net National Income) accounting is usually done. NNI is referred to as what results after indirect taxes have been subtracted from NNP (Net National Product). NNI covers diverse incomes from government, businesses and households. On how to calculate net income accounting it's worth noting that net national income is real, seen as the difference arrived at between those individuals living within the national and outside the country and individuals who are non-nationals but living in the nation. The net income formula accounting in NNI is equal to Consumption +(plus) Investment +(plus) Government spending +(plus) Net Exports [basically Exports –(minus) imports]+(plus) net foreign factor income-(minus) indirect taxes-(minus) manufactured capital depreciation. NNI formula in national accounting income utilizes the expenditure method.
Through national income accounting data the nation is informed on inflation policy and helps a lot to transition economies among nations still on the path of development. The data also comes into use heavily by central banks towards setting up and adjusting monetary policies and will determine the rate of risk-free interests that central banks come up with. Infrastructural spending and tax rates are also derived from governments' intense study of national income accounting figures, especially to deal with unemployment and low growth in GDP.
Accuracy of national income in accounting analysis and insights is only as trustworthy and proper as the collected accounting data. If the data isn't sufficient or late it will be superfluous in the process of policy creation and policy analysis. Lots of other national income accounting inaccuracies also exists such as impact of illegal production and underground black economy that aren't reflected in the national income analysis. As such, CPI and GDP indexes of most countries are criticized as being inaccurate in the capture of a nation's real economic outlook.
---
Freshbooks - Best Software for Income Accounting
One of the most important ways of ensuring accurate financial statements, reports and data is collected among businesses and companies especially is using accounting software such as FreshBooks. This mean the veracity of the statements and business reports is assured and guaranteed that at the end of a tax period the government actually receives the right income accounting figures. FreshBooks helps you to gather all the information needed to fill small, medium and large business taxes from dozens of business reports easily provided on the software for your use even with your accountant.
Try Freshbooks for Free >>>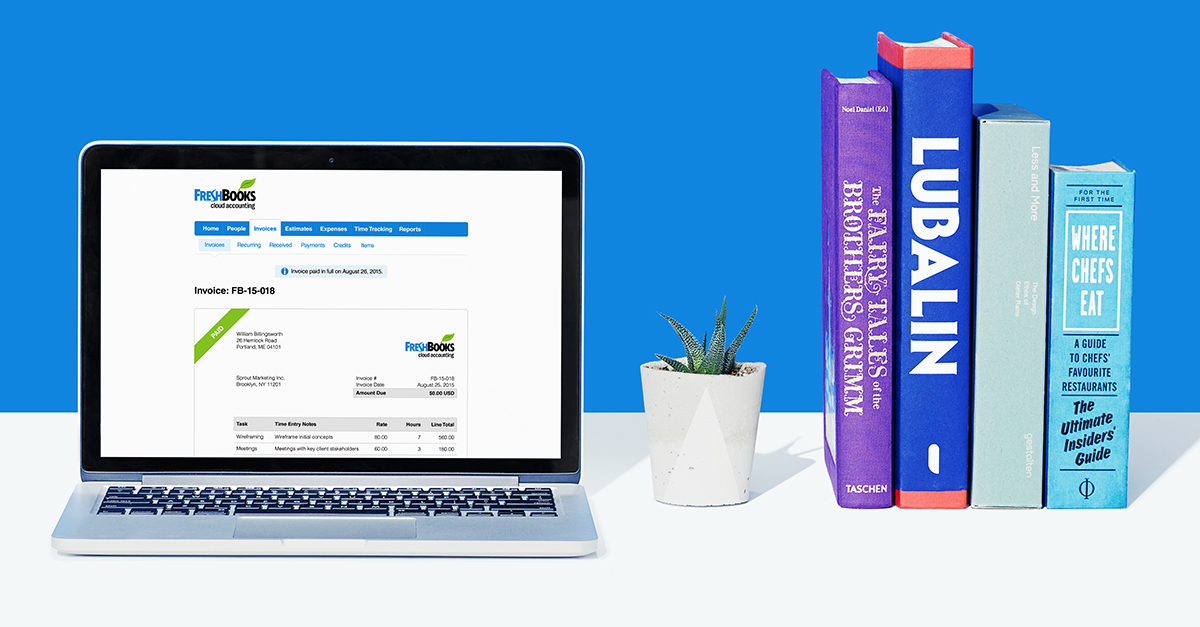 Free Download or Buy PDFelement right now!
Free Download or Buy PDFelement right now!
Buy PDFelement right now!
Buy PDFelement right now!
Up to 18% OFF: Choose the right plan for you and your team.
18% OFF
PDFelement for Individuals
Edit, print, convert, eSign, and protect PDFs on Windows PC or Mac.
12% OFF
PDFelement for Team
Give you the flexibility to provision, track and manage licensing across groups and teams.
Contact us to learn more about the custom services we can do for you.
Related Articles
All Topics