What is Managerial Accounting
For a business to stay in operation and maintain profits, it is important for its owners and administrators to perform accounting. This is a process where they identify, record, measure, categorize, verify, interpret and communicate financial data. By assessing the information provided by accounting, a business can identify if it is operating at a profit or a loss. There are various types of accounting. One of these is managerial accounting. It is one of the 3 core types of bookkeeping performed today. Here is more about it
What is Managerial Accounting
Managerial accounting is a process through which financial information is communicated to managers. Also referred to as cost accounting, it is performed so as to assist the managers to achieve organizational goals. According to managerial accounting pdf, this type of bookkeeping uses elements such as budgets, performance reports and margin analysis to communicate business operation metrics. As a matter of fact, managerial accounting includes all fields of accounting so as to accomplish its objective. The key characteristic of managerial accounting is that it assists with decision-making in an organization. Furthermore, its target audience is internal and made up of managers as well as strategic, mid-level executives in a company.
Main Focus of Managerial Accounting
The Target of Managerial Accounting Information
The main audience of managerial accounting is internal in nature and is made up of managers. Relevant financial information is provided so as to help them make plans for the future of the company. It also assists them to make decisions about the current state of the organization and assess if their plans and decisions were accurately implemented. This is accomplished through a special activity known as controlling. As such, managerial accounting is an internal process with an internal audience.
The Guidelines for Managerial Accounting
A unique characteristic of managerial accounting is that there are no official rules or guidelines on how it should be performed. This is because the reports that are generated through this form of accounting are created using internal information and have an internal audience as well. There is no external oversight body which determines how managerial accounting should be performed. However, accountants need to utilize some best practices so as to provide relevant, accurate and comprehensive information during this bookkeeping activity. They must maintain a managerial emphasis during the accounting process.
Core Activities Involved in Managerial Accounting
Managerial accounting is mainly about measuring a company's performance metrics and then creating relevant reports. Seeing as modern companies have very many processes and activities going on to keep them running, the applications of managerial accounting are literally endless.
This type of accounting does not consider a company as a whole. Instead, managerial accounting assesses each part of the company separately. For example, if a company has many brands under its name, managerial accounting considers each one separately. This allows for comprehensive reporting. The individual brands or businesses that make up a company can be divided according to various criteria for the purpose of managerial bookkeeping. Examples of these criteria include geography, product lines, brand, products and target customers.
Managerial Accounting is about the Future
This type of bookkeeping is all about futuristic information. It deals with decision-making and business planning. In managerial accounting, the accountants simply look into the future and strive to predict what could happen according to trends that have occurred in the company. As indicated in the managerial accounting book, the accountants involved are concerned with finding the latest, most relevant performance data so as to create reports that make the required predictions. Their findings are presented in a language that is easily comprehensible by the managers. Furthermore, this information is normally gathered up very fast so as to help managers make their decisions quickly.
For proper growth, businesses need to move in the right direction. For this to happen, managers must make the right decisions. Managerial accounting helps to make this possible. By analyzing past business performance, this type of bookkeeping allows for the creation of reports that guide managerial decisions. Accountants can utilize specialized software such as FreshBooks so as to accomplish this objective.
---
FreshBooks - Software for Managerial Accounting
Thanks to Information Technology (IT), we can now perform managerial accounting much quicker and more accurately. This is by using specialized software such as FreshBooks. This is a Cloud-based software tool that can be used to perform various accounting activities. Examples of these are sending invoices, capturing credit card payments, handling expenses, tracking time as well as providing relevant reports of business operational activity. The tool has a polished, intuitive and understandable Graphical User Interface (GUI). As such, it is easy to use. Moreover, you can utilize it for 30 days at no cost through a trial period. However, beyond this you have to make a purchase so as to keep utilizing the software. FreshBooks allows you to leverage Cloud computing power to assist with your managerial accounting activity.
Try Freshbooks for Free >>>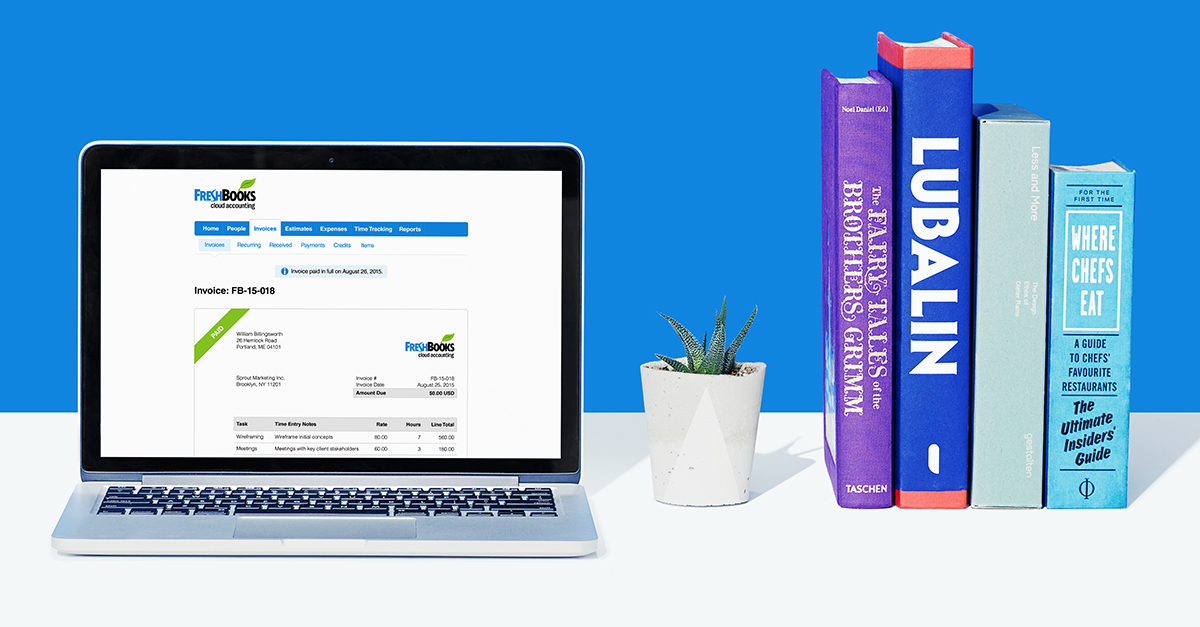 Free Download or Buy PDFelement right now!
Free Download or Buy PDFelement right now!
Buy PDFelement right now!
Buy PDFelement right now!
Up to 18% OFF: Choose the right plan for you and your team.
18% OFF
PDFelement for Individuals
Edit, print, convert, eSign, and protect PDFs on Windows PC or Mac.
12% OFF
PDFelement for Team
Give you the flexibility to provision, track and manage licensing across groups and teams.
Contact us to learn more about the custom services we can do for you.