The Definition of Accounting Profit
Accounting profit is very important in the big picture of a company's profitability when it comes to total earnings. All the explicit costs involving proper business running, among others, come into focus. Here are facts and insights on accounting profit, including how accounting software aids the process. Also accounting profit and economic profit also confuse many people and a difference between the two suffices.
The Concept of Accounting Profit
When it comes to accounting profit definition it's worth noting that it refers to the total earnings of company and calculated using accepted accounting standards. Accounting profit does involves a lot, including explicit costs incurred in the running of a business from taxes, interests, depreciations to operating expenses.
Also worth noting is that economic profit vs accounting profit can be confusing, considering accounting profit clear distinction from economic profit is that it's a representation of expenses in monetary terms paid by a company, including the received monetary revenue. As such, accounting profit will definitely be more than the value of economic profit, considering a number of implicit costs like opportunity cost have been omitted. You can also view accounting profit in the light of bookkeeping profit as the company's earned net income once all costs have been subtracted from all the revenue. To derive accounting profit, the income statements of a business or organization have to be analyzed and prepared.
---
Important Facts and Insights on Accounting Profit
Also indicated as bookkeeping profit, accounting profit does involve net income once explicit costs are subtracted from the total revenue of a business following generally accepted accounting principles (GAAP). Such explicit costs subtracted include production expenses, distribution costs, cost of raw materials, labor costs, among others. It's generally the net income that ends up being reported on all financial statements founded on GAAP. Explicit costs actually refer to all costs clearly measured and easily identified. Cost of labor is an explicit cost for instance; it denotes a particular amount given out as wages at a specific period of time.
Costs that end up being included in accounting profit calculations are those that have been paid, apart from expense depreciation that refers to the portion in a year that can be rated from the previous cash expense used to buy equipment needed for production purposes. As a result it's included in explicit costs. Implicit costs aren't considered by accountants in accounting profit calculations considering they're yet to be incurred and hence just theoretical in the large scheme of accounting. In fact, implicit costs come into the picture during the calculation of economic profit of a company.
Lots of confusion exists between accounting profit and economic profit. The main difference between accounting profit and economic profit is that accounting profit specifically takes into account explicit costs only, which need direct payment. Conversely, economic profit will factor in implicit costs referring to company expense in opportunity costs incurred during resource allocations in diverse areas.
Also on accounting vs economic profit note that economic profit will take into account in-house diverse resources a business has in use during the production of services and goods, which are also a part of implicit resources. Self-owned or implicit resources do include property a company owns, as well as self-employment types of resources, equipment, cars belonging to the company and even staff training schemes carried out independently.
To arrive at accounting profit a unique formula generally accepted is needed. The basic type of profit formula is generally Explicit Costs subtracted from Total Revenue. On the other hand, detailed profit formula is Cost of Goods Sold subtracted from Total Revenue, which results to Gross Profit. Once Taxes are added to Operating expenses and subtracted from Gross Profit, the result is Accounting Profit. As a result, accounting profit formula to arrive at Accounting Profit in its totality is Total Revenue minus (-) (Cost of Goods Sold plus (+) Operating Expenses plus (+) Taxes).
---
Freshbooks - Best Software for Accounting Profit
FreshBooks is special accounting software that has been offering business diverse financial management tools and features for over a decade. These include invoicing, expenses and time tracking tools, projects and collaboration tools with your entire team, estimates, payment processing online, reports to weigh how your company or small business is performing and syncing with mobile devices to manage your business affairs even while on the move, among others.
Accounting profit refers to a firm's revenue and monetary costs that has been paid out, the bookkeeping profit whose calculation and details can be provided by FreshBooks. This guarantees that all financial reports an accountant needs to arrive at accounting profit are exported, printed and saved with ease.
Try Freshbooks for Free >>>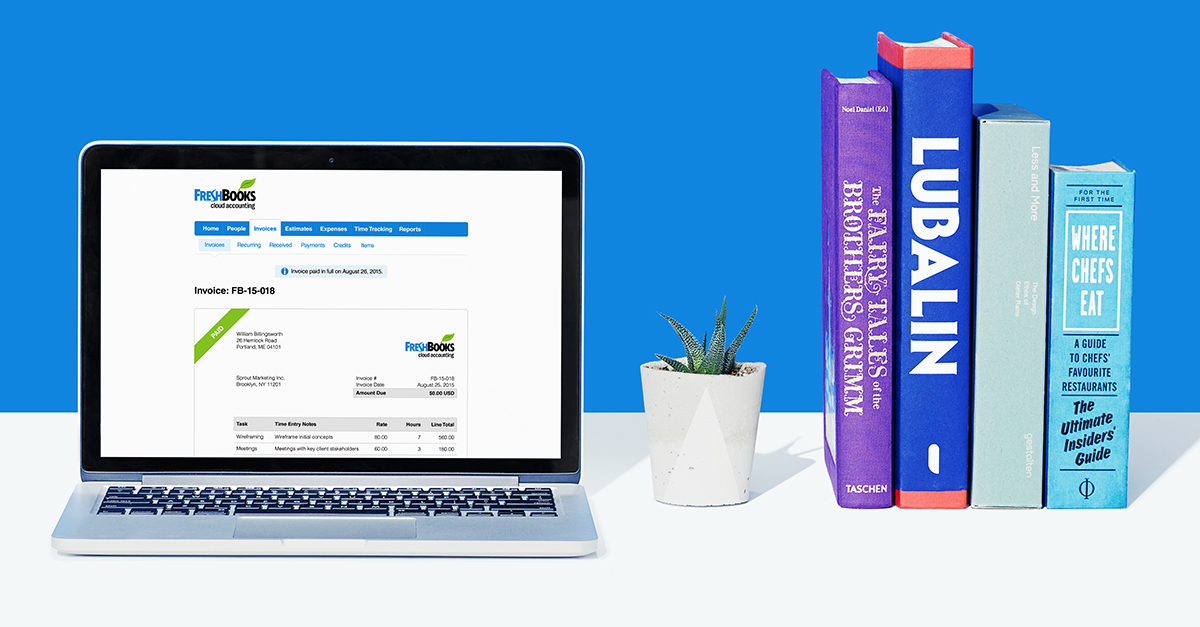 Free Download or Buy PDFelement right now!
Free Download or Buy PDFelement right now!
Buy PDFelement right now!
Buy PDFelement right now!
Up to 18% OFF: Choose the right plan for you and your team.
18% OFF
PDFelement for Individuals
Edit, print, convert, eSign, and protect PDFs on Windows PC or Mac.
12% OFF
PDFelement for Team
Give you the flexibility to provision, track and manage licensing across groups and teams.
Contact us to learn more about the custom services we can do for you.
Related Articles
All Topics