What is Accounting Principle
Accounting is one of the most important activities in modern commerce. It is a systematic process through which financial data is identified, recorded, interpreted and communicated. This field of activity is monitored and governed through a collection of generally accepted rules. They are known as the basic accounting principles. Together, these guidelines create a foundation upon which more complex accounting regulations are formed. These accounting principles are explained and explored below. In addition to that, an excellent example of modern software for this field is revealed.
The Definition of Accounting Principles
These are basic guidelines for the creation of accounting rules and standards. Accounting principles are relied on by professional bodies such as the Financial Accounting Standards Board (FASB). They rely on the basic principles so as to create more complex and detailed guidelines on how to conduct accounting activities. These guidelines are known as the generally accepted accounting principles (GAAP).
These principles are made up of 3 main combinations of rules. They include:
The basic guidelines of accounting.
The rules and regulations that are issued by the FASB and other recognized accounting bodies.
Generally accepted practices in the industry.
In real-world application, if a firm makes a decision to distribute its financial statements to members of the public, they are required to follow all the GAAP in the creation of these statements. As indicated in the accounting principles 12th edition, if the stock of a particular company is traded in a public exchange, their financial statements must be assessed by public accountants who are entirely independent. The firm's management as well as the accountants involved must provide official certification that the statements and any notes attached are professionally and reliably prepared according to regulation.
10 General Accounting Principles Used Today
Following are the Accounting Principles:
1. Time Period Principle
This principle indicates that it is actually possible to report ongoing accounting processes of an enterprise in short intervals of time. These can be a couple of months or even weeks. When a time interval is quite short, there is a higher need for the accountant to estimate specific amounts that are crucial for that period of time. This time interval must be shown in the title of every income statement.
2. Cost Principle
The term cost to an accountant has a direct meaning to the amount of money that was spent when a particular object was obtained. This cost retains its meaning whether this purchase was made a few days or any years ago. As a result, past entries in financial statements are normally indicated as historical cost amounts.
3. Full Disclosure Principle
Any information that is important to a lender or an investor who is utilizing a specific financial statement must be indicated within the notes or the statement itself. This is the reasons why a number of footnotes are usually presented along with financial statements. Normally, a company lists its most important accounting policies as the initial note on its financial statements.
4. Economic Entity Assumption
This is a principle where the accountant in a sole proprietorship company keeps business transactions separate from personal transactions made by the firm's owner. From a legal point of view, the sole proprietorship and its owner are regarded as one entity but in accounting, they are separate.
5. Monetary Unit Assumption
Business economic activity today is measured in US Dollars hence only the transactions that are performed using this currency are recorded. This assumes that the purchasing power of the US Dollar does not change over time. Hence, inflation is not accounted for in reports.
6. Revenue Recognition Principle
This principle indicates that revenue should be recognized only after a business has completed its earnings process. The bodies that set standards have produced substantial amounts of information concerning the constitution of revenue recognition. This is so as to curb fraud.
7. The Principle of Reliability
This one indicates that only the transactions that can be proven should be involved in recording. For example, expenses are indicated by a supplier invoice. Auditors regularly use this principle when searching for proof of transactions.
8. The Principle of Materiality
This principle indicates that you should always enter transactions in accounting records. This is so that their absence does not negatively alter the decision-making process of an individual studying the financial records.
9. The Principle of Matching
When revenue is recorded, all accompanying expenses should also be recorded as well. The matching principle accounting is a foundational directly. However, cash basis element does not follow this principle.
10. The Principle of Going Concern
This one indicates that a business is expected to remain up and running in the near future. As such, elements of accounting such as depreciation can be deferred to later periods of time. If that were not the case an accountant would have to record all expenses at the same time
Accounting is a major part of modern commerce. By understanding an applying the basic accounting principles, business are able to maintain cash flow, record profits and grow. Software such as FreshBooks makes the process efficient and convenient as well.
---
FreshBooks - Software That's Suitable for Accounting Principles
One of the most effective tools for accounting today is FreshBooks. It is ideal for small businesses. By using this tool, they can keep track of invoices, time, expenses, receipts and even manage credit cards. This accounting tool is based on Cloud infrastructure. Therefore it can be accessed and updated from any location in real time. You can enjoy using its feature for free over a 30 day trial period. After that, you are required to pay an affordable fee so as to use FreshBooks. This software tool represents the combination of technology and accounting principles.
Try Freshbooks for Free >>>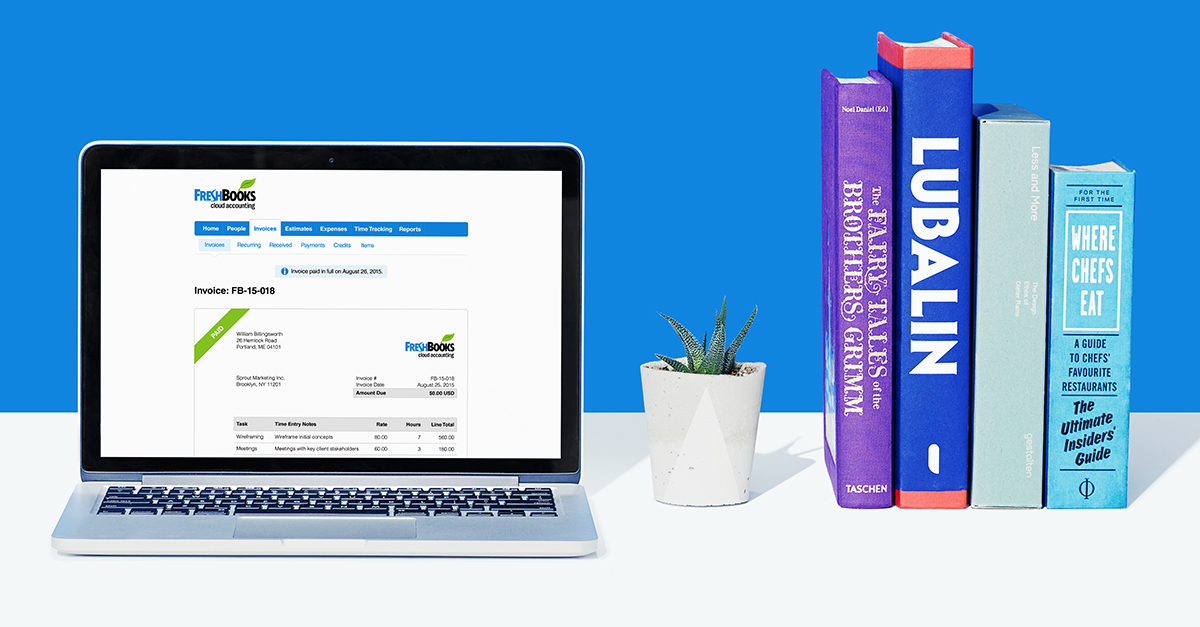 Free Download or Buy PDFelement right now!
Free Download or Buy PDFelement right now!
Buy PDFelement right now!
Buy PDFelement right now!
Up to 18% OFF: Choose the right plan for you and your team.
18% OFF
PDFelement for Individuals
Edit, print, convert, eSign, and protect PDFs on Windows PC or Mac.
12% OFF
PDFelement for Team
Give you the flexibility to provision, track and manage licensing across groups and teams.
Contact us to learn more about the custom services we can do for you.