Basic Accounting Concepts
Every business has to perform accounting. This is a process through which financial data is systematically identified, recorded, verified, interpreted and presented. Accounting allows a business to determine its profitability, the state of its assets, liabilities as well as overall equity distribution. This activity is governed through basic accounting principles and concepts. They provide a firm foundation upon which the accounting procedure can be performed. They are accepted throughout the general business community. Hence, there are numerous basic accounting concepts pdf books that contain accounting concepts with examples. Here is more on these principles and the concepts held therein.
What is Basic Accounting Concept
The Basic Accounting Concepts are rules and regulations which govern the implementation of accounting in businesses today. They are officially referred to as the Generally Accepted Accounting Principles (GAAP). By using these accounting concepts and conventions, accountants are able to give an accurate report of the performance and overall condition of a business.
These concepts encompass the basic guidelines of accounting. They also contain the standards of performance that should be followed during accounting. Last but not least, they indicate the industry practices which should be followed for accurate auditing and presentation. Due to their importance, basic accounting concepts guide organizations such as the Financial Accounting Standards Board (FASB) in providing their services.
Basic Accounting Concepts
The Concept of Accrual
This concept indicates that transactions in accounting need to be recorded in the periods during which they occur and not the times when there is associated cash flow. The concept of accrual means that financial statements should not be accelerated or delayed artificially by any aligned cash flow. Instead, these statements should be reported as they actually occurred during an accounting period.
The Concept of Conservatism
In this concept, accountants are advised to record liabilities and expenses as soon as they happen. However, assets and revenues should be recorded only if there is the certainty of their occurrence. According to the concept of conservatism, losses should be recorded as early as possible and profits only if they occur.
The Concept of Consistency
This concept indicates that if you adopt a method of accounting for business transactions, it should be used consistently until a provably better one comes along. The concept of consistency advises businesses against jumping from one accounting method to another so as to avoid creating unnecessarily complex financial results.
The Concept of Cost
In this concept, assets, equity investments and liabilities should be recorded at their authentic purchase costs. Over time, the concept of cost is becoming more invalid. This is because the standards of accounting are gradually moving towards adjusting liabilities and assets to reflect their fair values.
The Concept of Economic Entity
In this concept, there is an assumption that a business will keep on running indefinitely. Due to the concept of going concern, business assets are recorded according to their original purchase cost and not current value in the market. The concept assumes that business assets are to be held and utilized for a long time to come and not to be sold or liquidated.
The Concept of Monetary Unit
This concept indicates that business transactions should be captured and recorded in monetary unit. Examples of such are the US Dollar and the Euro. Therefore, any information that cannot be recorded in monetary unit is not entered in the accounting books but presented in a memorandum.
The Concept of Matching
In this concept, any revenues that are recorded in a particular accounting period need to have an equivalent expense recorded as well. The concept of matching assists in the determination of the true profit of a business.
The Concept of Accounting Period
A business needs to complete all its accounting over a specific time period of operation. According to the concept of Accounting Period, this length of time may be a month, a quarter or a year. In an annual accounting period, the length of time can be a Fiscal or Calendar Year
The Concept of Objectivity
This concept encourages accountants to make recordings that have objective supporting documentation or evidence. The concept of objectivity also indicates that recordings should be performed independently without any form of bias or prejudice. This preserves the integrity of financial statements.
Accounting is a very crucial element of business today. It allows internal and external stakeholders to see the financial condition of the enterprise. This activity is governed by basic accounting concepts. Furthermore, it can be performed efficiently using software such as FreshBooks.
---
FreshBooks - Software for Different Accounting Concepts
Today, accountants can make use of software so as to record financial transactions. A good example of such is FreshBooks. This software is based on Cloud infrastructure and is targeted at small businesses. It allows them to track accounting periods, manage invoices, handle receipts, record expenses and capture credit card payments. In addition to that, it follows the required basic financial accounting concepts. This software can be used for free through a 30-day trial. Continued use requires purchase. This accounting software is a great investment with long-term returns.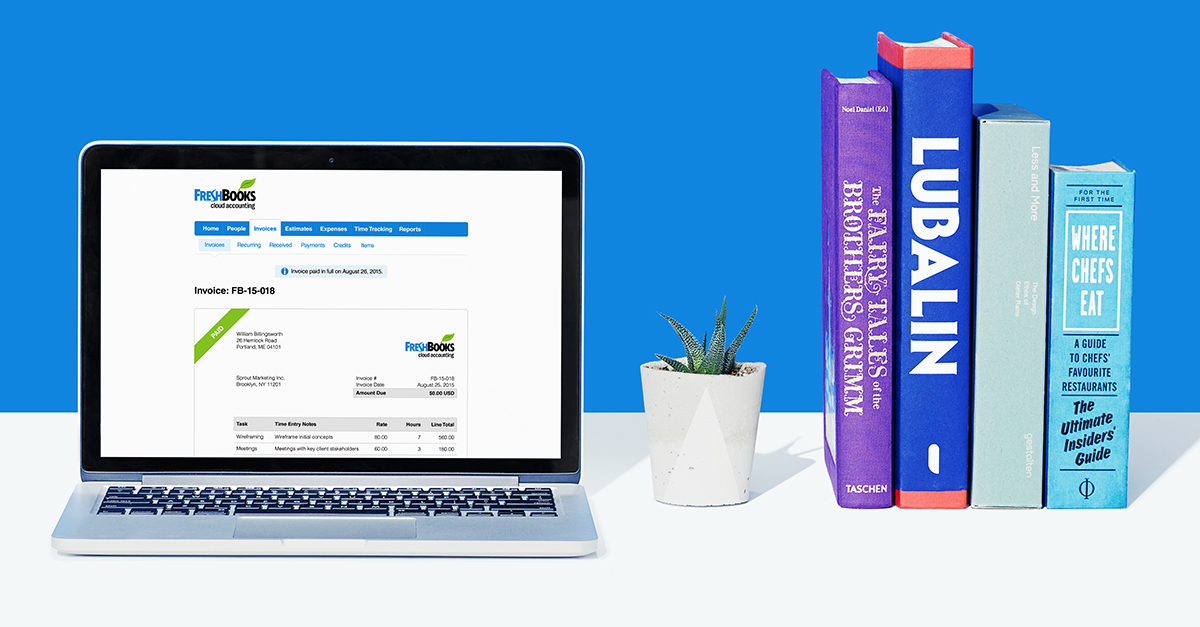 Free Download or Buy PDFelement right now!
Free Download or Buy PDFelement right now!
Buy PDFelement right now!
Buy PDFelement right now!
Up to 18% OFF: Choose the right plan for you and your team.
18% OFF
PDFelement for Individuals
Edit, print, convert, eSign, and protect PDFs on Windows PC or Mac.
12% OFF
PDFelement for Team
Give you the flexibility to provision, track and manage licensing across groups and teams.
Contact us to learn more about the custom services we can do for you.
Related Articles
All Topics